Tag Archives:
Steven Salaita
Heath Schultz wrote last year about the sadness he felt living in these times. (See the full and excellent dialogue with Sarah Kanouse: Sarah Kanouse & Heath Schultz (2013) "Notes on Affective Practice: An Exchange," Parallax 19:2, 7-20.) Heath reflected:
[S]adness is not a neurosis stemming from my 'personal' life. Instead I'd like to insist, as others have before, on recognizing it as a political condition, a by-product of our lives under capitalism. The personal is political, as it has always been. Our time, bodies and minds are inscribed with capitalist competitiveness (we hustle to live, if some more than others), rhythms (cybertime, or hyper-speed) and productivity (more & more & more). We know that the American, and increasingly global, way of life is a farce, a tale told to keep us moving. These are the rhythms of our everyday, the geography of our psyches and the landscape that produces our political depression in the form of sadness, fear, boredom, ambivalence, loneliness, depression, impotence and anxiety.
Every day there have been horrible and tragic events unfolding around the globe, but this semester seemed especially to foster despair: Even before the term began, the University of Illinois Chancellor, Phyllis Wise, reneged on the hiring of Professor Steven Salaita. (See my three previous posts.) On August 9, 18-year-old Mike Brown was murdered in Ferguson, Missouri; there were 43 students murdered in September in the Mexican state of Guerrero. On November 24 a grand jury refused to indict (former) Ferguson, Missouri, police officer Darren Wilson in the shooting death of Mike Brown; on December 3, a Staten Island, NY, grand jury refused to indict any of the police officers involved in the July 2014 death of Eric Garner. So much injustice, so many people and places I have not even mentioned. But once a week I gathered with nine graduate students at the University of Illinois in a Distributed Open Collaborative Course (DOCC), "Collaborations in Feminism and Technology," and for three hours we discussed feminist technoculture and benefited from FemTechNet resources. This was a respite for me, building some solidarity in a place of alienation.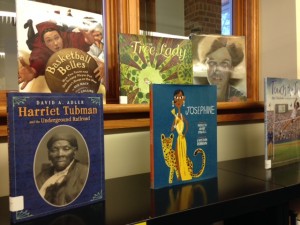 Here are some highlights: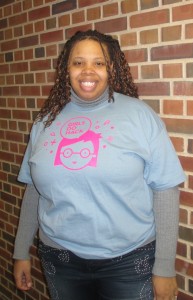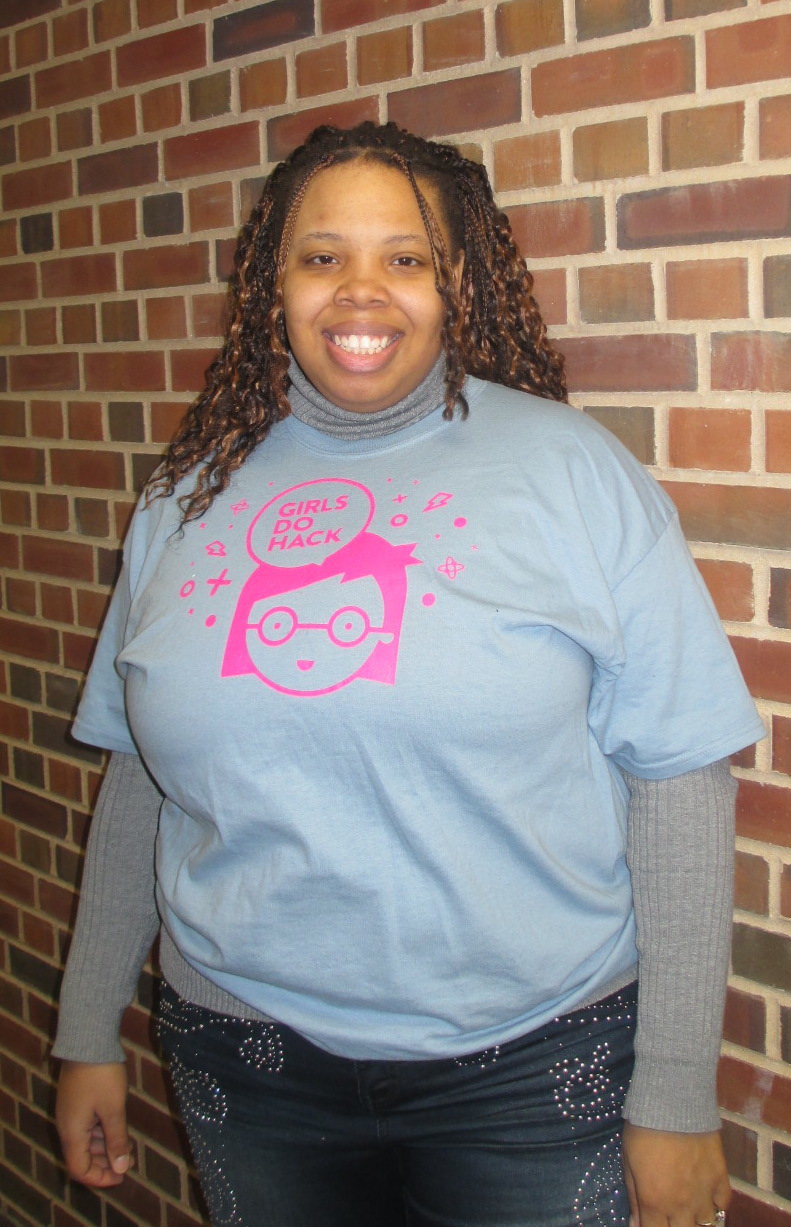 One participant took to the road and attended a number of workshops on youth and technology, in Champaign and in Chicago, and wrote three lesson plans to be used in the local FabLab or MakerSpace.
A doctoral student attended the Digital Labor conference at The New School in New York City and reported back about the "long table" discussion about FemTechNet that took place there.
A couple of students made videos that communicated their research, whether on early video technology and masculinity or on video games for youth. The youth focus materialized in a Minecraft workshop at the local public library.
Another continued her research on the Coursera MOOC class on sustainable development taught by Jeffrey Sachs, analyzing the course material in relation to global gender equality.
International online education and women's varied engagements with it were the topics of another student project.
A couple of us attended via Skype a panel discussion on Open Education: Condition Critical, held at Coventry University.
A seasoned Wikipedian joined the Wikipedia Page Curation task force, reviewing over 250 pages in a month.
We all learned about Li Shuang (b. 1957), included in a doctoral student presentation about contemporary Chinese female artists in the global context.
We also learned about a local artist's involvement with experimental music in New York and Illinois through an oral interview conducted by one student.
Cricket Keating, a professor of Gender and Women's Studies at Ohio State, met online with our class and discussed her articles on coalition building as well as her activity with La Escuela Popular Norteña. I met with Cricket's class via Skype to discuss Place.
We started a glossary of terms that helped us work through some of the readings and FemTechNet videos.
We joined two Open Online Office Hours (OOOHs) with other FemTechNet-ers to discuss Archives and Bodies with, at various times, TL Cowan, Karl Surkan, Veronica Paredes, Rachel Kuo, and others.
At the suggestion of Melissa Meade and Cricket Keating, we used Today's Meet a couple of times, learning a rhythm of interacting with others at a distance when sync-watching a Video Dialogue on Race.
The Situated Knowledges Map came up in our discussions several times and at least one student contributed to it.
One student joined FemTechNet's Student Committee; another joined the Communication Committee–thank you!
In between all these activities, we had wide-ranging conversations in which I learned and learned and learned: about locker baby syndrome, "speaking pain," Tumblr, challenges of gender-neutral language in Spanish, Patchwork Girl, Wu Tsang, the meanings of "motorcycle" in Taiwan, Anne Elizabeth Moore, multiple apps and on and on!
Of course, we talked about Steve Salaita, Mike Brown, Eric Garner, and others, because in some form they were in our classroom too.
I am reading Glen Sean Coulthard's Red Skin, White Masks (2014). One strategy I use when I am confused and trying to figure out next steps in politico-cultural action is to pick a book like Coulthard's and find passages in it that help me understand what might be going on. Not that Coulthard is or should be the last word, or that he speaks for all First Nations people, or that he speaks for all Dene or Weledeh Dene people, but nevertheless there is much I am learning from him about Indigenous studies and colonial relations. And, Indigenous studies is at the center of my anguish about the undermining and disrespect of American Indian Studies and the unconscionable treatment of Steven Salaita by the University of Illinois.
The University of Illinois is a colonial enterprise. A land-grant institution, it sits on stolen land, exploits resources inequitably, and profits from and reinforces a long history of racism. That could be said of many institutions and agencies in the United States, of course, but I am trying to name and describe the situation at my "home" institution since I feel so angry and alienated here. Coulthard writes: "Territoriality is settler colonialism's specific, irreducible element….[C]olonialism [is] a form of structured dispossession" (p. 7).
We are not going to "get over" the Salaita debacle until we "get" some very fundamental problems with current university priorities. And these priorities are very slippery—Public Relations spins them in a mind-boggling number of ways. Coulthard again: "[A]ny strategy geared toward authentic decolonization must directly confront more than mere economic relations; it has to account for the multifarious ways in which capitalism, patriarchy, white supremacy, and the totalizing character of state power interact with one another to form the constellation of power relations that sustain colonial patterns of behavior, structures, and relationships" (p. 14). This convergence of relations seems like a brick wall, though assuredly there are cracks. One crack is that some have started to mis-behave: some are no longer acting like "colonized subjects." This behavior appears rude and uncivil to those in power, and even to some of us watching from positions of less power.
Coulthard identifies time as a major axis along which Western views align; this aids in a linear assessment that declares many oppressions to be in the past. Viewed as a "legacy," racism is far easier to discuss (even though we don't even do that) than it is to face the attitudes and structures that support our institutions and lives in the present. Quoting Vine Deloria, Jr., Coulthard notes the gulf between these approaches: "'When one group is concerned with the philosophical problem of space and the other with the philosophical problem of time, then the statements of either group do not make much sense when transferred from one context to the other without proper consideration of what is taking place.'" And yet the University seems to be uninterested in having Indigenous viewpoints 'make sense' within the institution, insisting that they be "reconcilable with one political formation—namely, colonial sovereignty—and one mode of production—namely, capitalism" (p. 66).
The University administration would like Salaita's de-hiring and their egregious treatment of American Indian Studies to be in the past, so that "we" can move on. "[R]econciliation becomes temporally framed as the process of individually and collectively overcoming the harmful 'legacy' left in the wake of this past abuse," writes Coulthard, "while leaving the present structure…largely unscathed…. In the context of ongoing settler-colonial injustice, Indigenous peoples' anger and resentment can indicate a sign of moral protest and political outrage that we ought to at least take seriously, if not embrace as a sign of our critical consciousness" (p. 22).
In response to the Salaita de-hiring and its many implications, there have been valuable panels about academic freedom; important forums about Israel and Palestine; perhaps-useful listening sessions with faculty about governance. I acknowledge the hard work of organizing these opportunities for discussion, these small steps that are significant nonetheless. These events are also not frequent enough–despite people's exhaustion at organizing and attending forums, panels and meetings–because time-consuming interactions around these issues are crucial to witness each other's responses. At these events, may we feel the tension, experience the hostility, and stay with the moments of embodied discomfort. That is compassion: being with each other, often in pain. The constant "background field" for these University events is "the reproduction of hierarchical social relations that facilitate the dispossession of…lands and self-determining capacities" (pp. 14-15).
I want to stand with those unwilling or unable to "move on." I want to "take seriously" the anger and resentment. I believe I must embrace these emotional and intersectional analyses. They point not only to negative conditions now, but also offer "invaluable glimpses into the ethical practices and preconditions required for the construction of a more just and sustainable world order" (p. 12). I don't have any ready answers to what my "stand" looks like…yet.
I write on a very muggy day in central Illinois. It's a day made for thinking about bad air, toxic humors, fuzzy minds, and muddled actions. The concerns around the unhiring of Steven Salaita have preoccupied me for a month. I will not go over ground so ably covered elsewhere, but I need to sort out the tangle of issues that have accompanied the polarizing non-discussions occurring on this campus. If I could separate some of the tangle into various, named threads, maybe I could begin to find ways to talk to others. Here goes.
The fluctuating state of public, higher education:
How public is it? Who pays for it? What do different stakeholders mean by education?
The governance of the UI
How is a large research university governed? In reality? Aspirationally? Is there shared governance with faculty? What percentage of the faculty care about sharing governance? Does the governor have a say in the academic programs? Do and should the University trustees on the governor-appointed board have a say in the academic programs? There are statutes that govern these areas—are they being ignored, distorted, or followed?
The race for the next governor
Does the incumbent Quinn's contested race have anything to do with the current crisis at the University of Illinois? Is Quinn trying to prove anything? And to whom?
The search for a new president of the University of Illinois
Who will the new president be, supposedly due to be announced in a month? Does Phyllis Wise want to be president? After the forced resignations of Joe White and Mike Hogan, do we know what this job is supposed to be?
The new engineering-based College of Medicine on the Champaign campus
So, Carle Foundation and the UIUC campus administrators are pushing hard for this. There's money to be made by some folks, though not the schools, parks, and citizens of Urbana, who continue to get heavily taxed while Carle runs its "not-for-profit" healthcare empire. What does this have to do with the current administration's behavior? Is the College of Medicine agenda—and its corporate funding—trumping other agendas?
Money talks and prompts action
Do the perceptions of major donors drive the upper-level administrative decisions?
Faculty leadership
There's the apparently pro-chancellor Faculty Senate, the divided committees, the pro-union, mostly anti-chancellor Campus Faculty Association, the north/engineering campus, the liberal arts college, the well-funded ag college, and the departments that have voted "no confidence" in the chancellor and the Board of Trustees. The artists and humanists feel and mostly are trivialized and underfunded. How do we get out of this impasse? Would anyone but the artists and humanists notice if the arts and humanities disappeared?
Academic freedom
"Academic freedom" is a phrase that gets batted around on all sides. The American Association of University Professors has defined it, and the UI supposedly endorses this. Of course, abstractions are pretty easy to support; it is when we have to embody and speak the details that things get rough.
Anti-racist, inclusive campus
What would our campus be like if it truly centered the goals and ideas of the American Indian Studies program and other "ethnic" and gender studies programs? What does inclusion mean here? What reparations do we need to implement to address centuries of racism and violence on this land?
Social media
If something angry, polemical, or horrified is expressed in 140 characters, is that part of a scholarly record? Where are the lines now between a private citizen and a public intellectual? Who gets to decide these distinctions, can such decisions even be enforced, and enforced fairly?
I haven't even discussed Steven Salaita; it's hard to fathom where to start. I have left out so many other aspects too, but naming and questioning contributes to the necessarily ongoing process of facing and challenging the swamp that is Illinois.