Heath Schultz wrote last year about the sadness he felt living in these times. (See the full and excellent dialogue with Sarah Kanouse: Sarah Kanouse & Heath Schultz (2013) "Notes on Affective Practice: An Exchange," Parallax 19:2, 7-20.) Heath reflected:
[S]adness is not a neurosis stemming from my 'personal' life. Instead I'd like to insist, as others have before, on recognizing it as a political condition, a by-product of our lives under capitalism. The personal is political, as it has always been. Our time, bodies and minds are inscribed with capitalist competitiveness (we hustle to live, if some more than others), rhythms (cybertime, or hyper-speed) and productivity (more & more & more). We know that the American, and increasingly global, way of life is a farce, a tale told to keep us moving. These are the rhythms of our everyday, the geography of our psyches and the landscape that produces our political depression in the form of sadness, fear, boredom, ambivalence, loneliness, depression, impotence and anxiety.
Every day there have been horrible and tragic events unfolding around the globe, but this semester seemed especially to foster despair: Even before the term began, the University of Illinois Chancellor, Phyllis Wise, reneged on the hiring of Professor Steven Salaita. (See my three previous posts.) On August 9, 18-year-old Mike Brown was murdered in Ferguson, Missouri; there were 43 students murdered in September in the Mexican state of Guerrero. On November 24 a grand jury refused to indict (former) Ferguson, Missouri, police officer Darren Wilson in the shooting death of Mike Brown; on December 3, a Staten Island, NY, grand jury refused to indict any of the police officers involved in the July 2014 death of Eric Garner. So much injustice, so many people and places I have not even mentioned. But once a week I gathered with nine graduate students at the University of Illinois in a Distributed Open Collaborative Course (DOCC), "Collaborations in Feminism and Technology," and for three hours we discussed feminist technoculture and benefited from FemTechNet resources. This was a respite for me, building some solidarity in a place of alienation.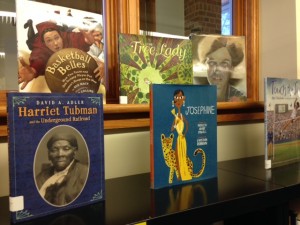 Here are some highlights: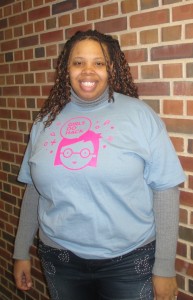 One participant took to the road and attended a number of workshops on youth and technology, in Champaign and in Chicago, and wrote three lesson plans to be used in the local FabLab or MakerSpace.
A doctoral student attended the Digital Labor conference at The New School in New York City and reported back about the "long table" discussion about FemTechNet that took place there.
A couple of students made videos that communicated their research, whether on early video technology and masculinity or on video games for youth. The youth focus materialized in a Minecraft workshop at the local public library.
Another continued her research on the Coursera MOOC class on sustainable development taught by Jeffrey Sachs, analyzing the course material in relation to global gender equality.
International online education and women's varied engagements with it were the topics of another student project.
A couple of us attended via Skype a panel discussion on Open Education: Condition Critical, held at Coventry University.
A seasoned Wikipedian joined the Wikipedia Page Curation task force, reviewing over 250 pages in a month.
We all learned about Li Shuang (b. 1957), included in a doctoral student presentation about contemporary Chinese female artists in the global context.
We also learned about a local artist's involvement with experimental music in New York and Illinois through an oral interview conducted by one student.
Cricket Keating, a professor of Gender and Women's Studies at Ohio State, met online with our class and discussed her articles on coalition building as well as her activity with La Escuela Popular Norteña. I met with Cricket's class via Skype to discuss Place.
We started a glossary of terms that helped us work through some of the readings and FemTechNet videos.
We joined two Open Online Office Hours (OOOHs) with other FemTechNet-ers to discuss Archives and Bodies with, at various times, TL Cowan, Karl Surkan, Veronica Paredes, Rachel Kuo, and others.
At the suggestion of Melissa Meade and Cricket Keating, we used Today's Meet a couple of times, learning a rhythm of interacting with others at a distance when sync-watching a Video Dialogue on Race.
The Situated Knowledges Map came up in our discussions several times and at least one student contributed to it.
One student joined FemTechNet's Student Committee; another joined the Communication Committee–thank you!
In between all these activities, we had wide-ranging conversations in which I learned and learned and learned: about locker baby syndrome, "speaking pain," Tumblr, challenges of gender-neutral language in Spanish, Patchwork Girl, Wu Tsang, the meanings of "motorcycle" in Taiwan, Anne Elizabeth Moore, multiple apps and on and on!
Of course, we talked about Steve Salaita, Mike Brown, Eric Garner, and others, because in some form they were in our classroom too.