My family started the ReGeneration Fund, through the Community Foundation of East Central Illinois (CFECI) to support young people working toward racial, economic, and environmental justice locally. The ReGeneration Fund can grow from its current modest size to greater potential if others contribute as well. Go to the CFECI website if you would like to donate; you can choose the fund on that site.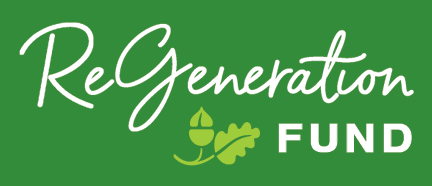 The fundamental motivating question for the Fund is: since young people are inheriting a climate crisis that is characterized by white supremacy, patriarchy, capitalism and heterosexism, what can ReGeneration do to activate and assist youth, their peers and families to address the issues that they identify as critical?
The fund that my family created exists because of multi-generational wealth, investments in the capitalistic enterprise, and unearned privileges. Our status is not only "lucky," but rather we are well off because the systems work well for us; they perpetuate the afflictions of many to keep some of us comfortable.
Given this context, we hope to work in coalition with others to establish a community-centered, community-led process of distributing funds from ReGeneration. It is important to us that the efforts be local, and that funding not be siloed (say, education projects only), because challenges are interconnected. There are a few models that are shaping our thinking, though they seem quite ambitious at this point. We are still collecting ideas about steps to take to get from here to there, and what "there" might look like. Central to our effort now is Edgar Villanueva's Decolonizing Wealth: Indigenous Wisdom to Heal Divides and Restore Balance (2nd edition, 2021). Villanueva named seven steps toward healing and restoring balance:
Grieve
Apologize
Listen
Relate
Represent
Invest
Repair
This is not a list for us to check off, and the steps are not linear.
Can the ReGeneration Fund join with young people to actively invest in decolonization and reparations?
To start to address that question, I continue to grieve, I often apologize, and I hope to keep listening. But also, I need to relate–to nurture reciprocal relationships in which I learn and share. Out of those relationships I hope to co-create a participatory grant-making process in which "the people who make decisions about where the money goes…have intimate, authentic knowledge of the issues and communities involved." (Villanueva, 177) While ReGeneration is only a pea-sized intervention under the vast mattress of wealth and power, using it to try to repair some of the damage done by the status quo is a useful process that can spark ongoing conversations that may lift the mattress a bit.
Here's a list of other resources that I am exploring to sharpen and refine this process:
Other non-monetary forms of exchange are powerful correctives to the banking industry's near-monopoly. As Oscar Perry Abello wrote: "The idea would be to tie the creation of currency to things that add value to society, though it could be anything from farming to art." A regional "multi-lateral barter system"—which already exists informally and/or in certain sectors—could both redefine and redistribute wealth.
"The Dane County [Wisconsin] TimeBank, established in 2005, is a network of nearly 3000 individuals and organizations who exchange services and skills to build community, build capacity, and come together to help each other…".
The Giving Project of the Crossroads Fund brings together a "cross-class, cross-race, gender-diverse, intergenerational group of people from around Chicago to "fund organizations who are fighting for systems change." These 20-25 folks commit to a six-month process: "Working together to strategically support underfunded and necessary social justice organizing; Building community together, across identities, and digging deep into issues of race, class and power; Mak[ing] a donation that is personally meaningful (no minimum amount) and fundraise to support organizing projects; [Develop] a full grantmaking process that funds social justice organizing projects, including site visits and final granting decisions." There are a lot of great resources on their website, such as step-by-step guides to organizational change by consultant Lisa Marie Pickens.
GripTape offers young people the support to pursue a passion project. Small amounts of funding, mentoring, and connections to further resources all help jumpstart ideas. They have a Youth Advisory Board.
Headwaters Foundation for Justice started in 1984 to place decision-making in the hands of "the people who experienced society's injustices." Their "participatory grantmaking programs prioritize community organizing that is led by people of color and indigenous people (POCI)."
The Justice Funders organization states: "Redistribution requires us to reject the accumulation of wealth and power, which drives economic inequality. It means letting go of two narratives that currently dominate philanthropy: 1) charity, which perpetuates power dynamics between givers and receivers without tackling root causes of injustice; and 2) investment, which expects a financial return to the ultimate benefit of the investor." They also provide a mechanism to pay an annual land tax for non-Indigenous people living in the East Bay [California] "to support the critical work of the Sogorea Te' Land Trust to return Indigenous land to Indigenous people."
Pay Your Rent offers a way for those of us who occupy the land of Indigenous people to support projects that help address needs across the US and Canada.
Resource Generation is a "multiracial membership community of young people (18-35) with wealth and/or class privilege committed to the equitable distribution of wealth, land, and power." They have quizzes on class privilege on their website as well as lists of events across the nation.
The White Earth Land Recovery Project works to recover the original lands of the White Earth Indian Reservation (in present-day Minnesota) "while preserving and restoring traditional practices of sound land stewardship, language fluency, community development, and strengthening our spiritual and cultural heritage."
And some publications are helping me think things through as well:
Oscar Perry Abello, "Rethinking Money as a Force for Equity," Yes! (August 10, 2021) https://www.yesmagazine.org/economy/2021/08/10/money-equity-policy
Grace Lee Boggs, The Next American Revolution: Sustainable Activism for the 21st Century (University of California Press, 2012).
Linda Camino, "Pitfalls and Promising Practices of Youth-Adult Partnerships: An Evaluator's Reflections," Journal of Community Psychology 33:1(2005), 75-85.
FemTechNet Manifesto, 2014.
R. Halpern, P. Heckman, & R. Larson, "Realizing the Potential of Learning in Middle Adolescence." (The Sally and Dick Roberts Coyote Foundation, 2013).
Kim Klein, Fundraising for Social Change (Wiley, 2016).
Search Institute, "The Developmental Relationships Framework," https://searchinstitute.org/ 2018.
Rinku Sen and Lori Villarosa, Grantmaking with a Racial Justice Lens: A Practical Guide. (Philanthropic Initiative for Racial Equity, 2019)
Shepherd Zeldin, Julie Petrokubi, and Carole MacNeil, "Youth-Adult Partnerships in Decision Making: Disseminating and Implementing an Innovative Idea into Established Organizations and Communities," American Journal of Community Psychology 41(2008), 262-77.
Zeldin, Brian Christens, and Jane Powers, "The Psychology and Practice of Youth-Adult Partnership: Bridging Generations for Youth Development and Community Change," American Journal of Community Psychology 51(2013), 385-397.
Thanks to Gail Irish, Miriam Larson and Reed Larson for some of the suggestions above.