We are actively starting dumpster fires with our extractive technologies.
I emailed the following message to two CEOs of Bank of America today. Their emails were not on the corporate website, but after some searching I came up with what I hope works: brian.t.moynihan, anne.m.finucane at bankofamerica dot com 
I didn't tell the CEOs that I always pay my credit card bills in full, so actually they don't make money off of me, but that isn't really the issue. I want to thank Miriam Larson, Beth Simpson and CU Climate Cafe for getting me to do something, even this tiny thing. Inertia and denial are really strong! Without Miriam's encouragement, I would not have read the PR claims on the BoA website about their "environmental, social and governance (ESG), capital deployment and public policy efforts." As a counterpoint, the 2019 report, Banking on Climate Change, is excellent–and there are many charts that help visualize impacts.
November 28, 2019
Dear Mr. Moynihan and Ms. Finucane:
Your company's website states that Bank of America is committed to "making financial lives better for people, companies of every size, and institutional investors across the United States and around the world." Given the climate crisis affecting every one of us, the Bank of America needs to fulfill that commitment by divesting from the fossil fuel industry. While your website explaining your ESG principles promises responsible action, this 2019 report states that "Bank of America provided $106.69 billion in fossil fuel industry financing in the last three years alone – the fourth most of any bank." This is unacceptable to me.
I have had a Bank of America Travel Rewards card since 2014, and have used it regularly. I want to continue to use this product, but by underwriting the unchecked exploitation of oil, coal, and gas reserves, my use of this card contributes to climate change that endangers my own future and the future of all life on Earth. By using my BankAmericard, I am an unwilling accomplice to the displacement of people from their homes and the destruction of their lands.
By funneling cash into drills and pipelines that could have instead been invested in clean, renewable energy, Bank of America demonstrates that your commitment to bettering financial lives is short-sighted and superficial. How can any of us thrive in a world in which basic resources such as clean water and air are threatened by greed? How can any of us thrive in a world in which corporations such as yours refuse to address the harm and violence of extractive technologies?
While I may be just one customer out of millions, as long as your company continues to invest in the fossil fuel industry, I will continue to encourage friends, family, colleagues, and everyone else I meet to keep their assets away from your bank. I hope that by acting to protect the only planet we have, myself and others will help you and your bank realize the importance of a long-term and robust commitment to global sustainability, which is the only route to real financial health to which you claim to be committed. Until you change your ways, I will not be using my BankAmericard.
Sincerely,
Sharon Irish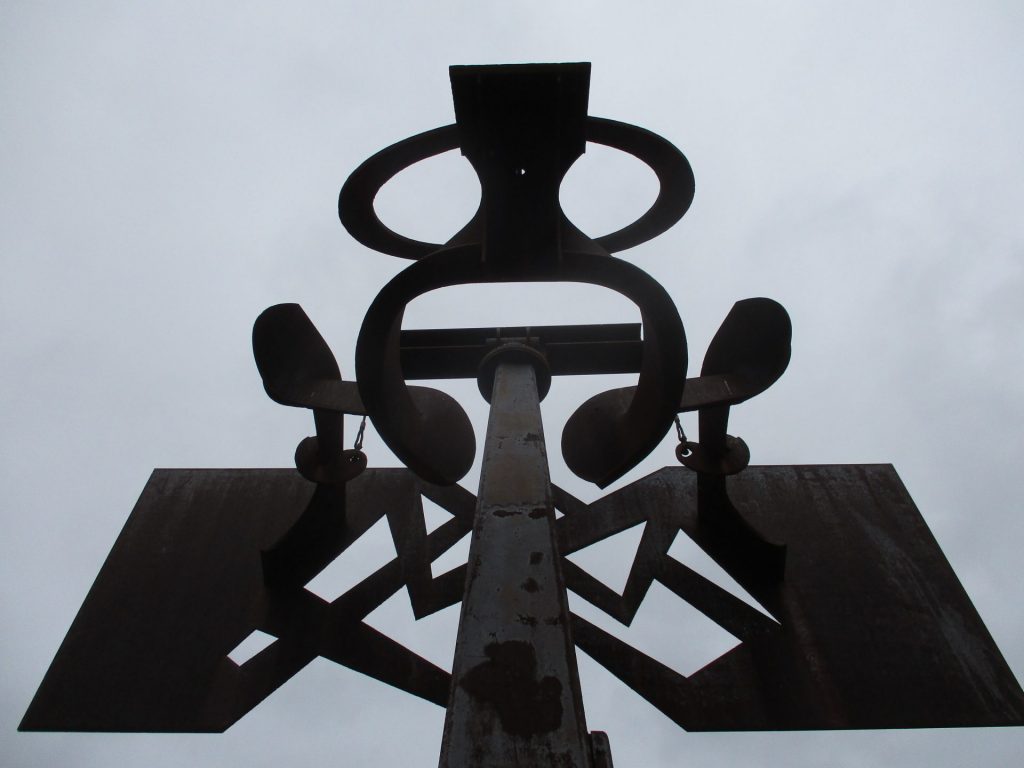 Other reading I did this week that kicked my complacent butt included this piece from Logic Magazine, "Oil is the New Data." And Brett Bloom, Kione Kochi, and Sarah Poppy Jackson have teamed up to create a marvelous book about waste water, Reclaim Your Sh*t. I just ordered three copies. You can too!
Next up, I intend to write the Urbana city council to urge that they approve and fund a comprehensive climate plan, and to my state reps and senators in support of the IL Clean Jobs Act. Here's a handy press release with all the details.